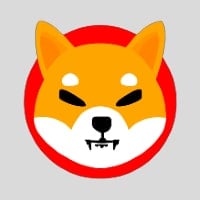 Share:
Shiba Inu price declined 23% over the past week amidst the crypto market bloodbath.
Shiba Inu's Layer 2 scaling solution Shibarium's launch will potentially be delayed.
The launch of Shibarium is highly anticipated in the crypto community and considered a bullish catalyst for the meme coin.
Shiba Inu holders' woes increase as the community speculates delay in the launch of Layer 2 scaling solution Shibarium. Over the past week, in response to the US Securities & Exchange Commission's (SEC) crackdown on cryptocurrencies, Shiba Inu price wiped out 23% of its value.
Shibarium's launch was slated to occur in Q2 or Q3 of 2023, however the community now anticipates a delay in the timeline.
Also read: MATIC price rallies in double-digits as Polygon network responds to the SEC's allegations
Shiba Inu's Layer 2 scaling solution launch likely delayed
Shiba Inu, the second-largest meme coin in the crypto ecosystem, suffered a massive decline in its price in response to the events of the past week. SHIB price dropped by 23% within a week.
The SHIB holder community has anticipated the launch of the scaling solution Shibarium since 2022. With the recent events, it is likely that SHIB holders will witness a potential delay in the launch of the Layer 2 scaling solution.
@LucieSHIB, Shiba Inu's content marketing specialist informed her 83,800 followers on Twitter that Shibarium will not be launched this month. Moreover, there is no confirmation of a launch within the next two or three months.
Lucie argues that the community can likely wait for a few more weeks after the long wait. The marketing executive recommended that users focus on the upcoming metaverse teasers and other achievements in the Shiba Inu ecosystem.
#Shibarium is not coming this month, and there's a BIG MAYBE it will come in the next 2-3 months. However, since we have waited this long, we can wait a few more weeks.

Meanwhile, let's enjoy the things that will come before, such as Metaverse teasers or new $SHIB achievements.… pic.twitter.com/PAhqpXOuxf

— (@LucieSHIB) June 9, 2023
Shiba Inu holders experience selling pressure, await bullish catalyst for recovery
Shiba Inu holders have experienced intense selling pressure from the recent altcoin sell-off, driving the meme coin's price 92.30% below its all-time high of $0.00008616. Shibarium launch is considered a likely bullish catalyst for the ecosystem's tokens, therefore a delay in launch fuels a bearish thesis for Shiba Inu.
The meme coin is likely to nosedive further in the absence of a bullish catalyst in the short term.