Swiss National Bank Chairman Thomas Jordan is crossing the wires and has stated the following:
Key comments
Price stability does not happen automatically.
We are seeing no wage-price spiral in Switzerland.
Inflationary pressure stronger than SNB can tolerate, can't exclude more interest-rate increases.
A strong swiss job market could affect a firm's cost inflation.
In 2022 second-round effects rose, and inflation spread.
Ready to be active in currency markets when necessary.
USD/CHF technical analysis
On the following daily chart,m we can see that the price is moving lower with a descending channel: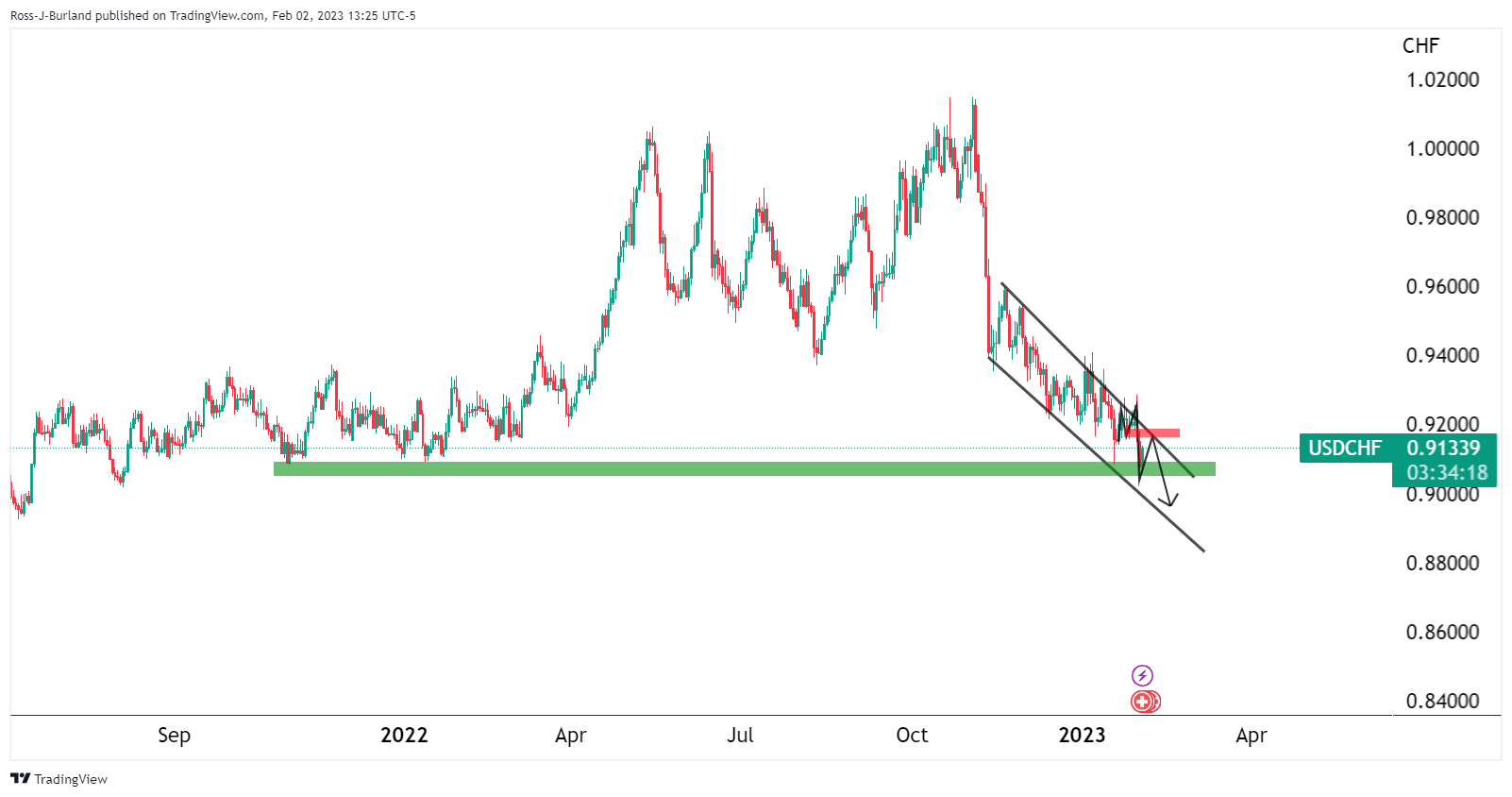 Zoomed in …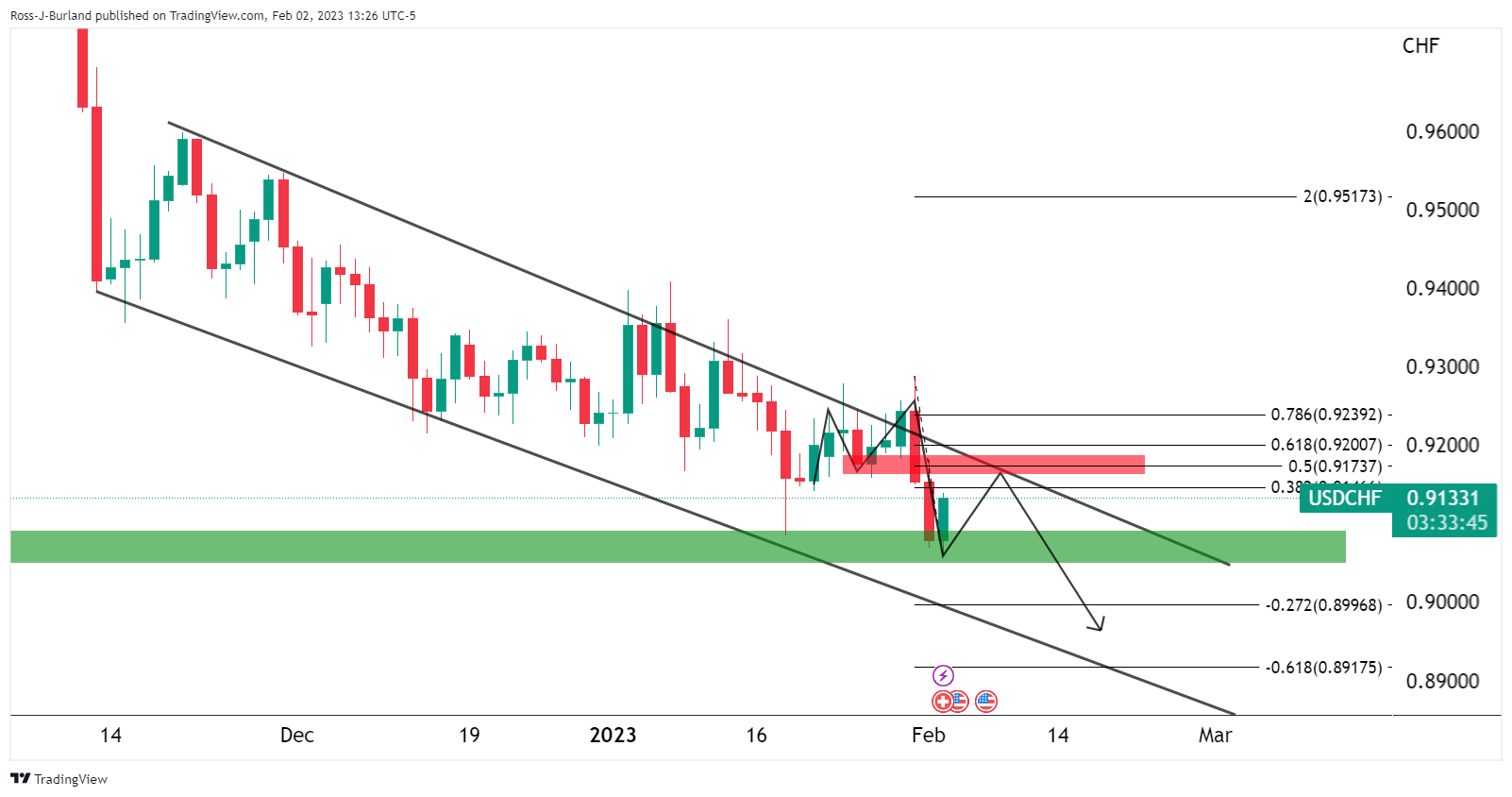 The M-formation is pulling the bulls in from support with a focus on the 50% mean reversion target as the top of the channel resistance and neckline of the pattern near 0.9170.