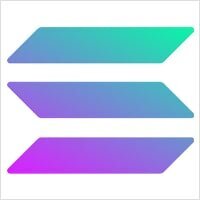 Share:
The Solana network recently experienced a forking event that throttled users' ability to execute transactions on the SOL blockchain.
It remains unclear what has caused the "long forking event" on the Solana blockchain, according to two representatives close to the matter.
Solana price plummeted 4.2% since February 24, as Solana Labs engineers continue investigating the root cause of the issue.
Solana Network's transaction processing cratered after a forking event on the SOL blockchain. Engineers are currently investigating the issue. The network's throughput declined to an extent that is prohibiting SOL users from conducting trades and on-chain transfers. SOL price declined in response to the development.
Also read: Here's why Solana can reposition itself as an Ethereum-killer in 2023
Solana Explorer hit by "long forking event," engineers investigate
Solana Explorer was processing about 93 transactions per second near 2:00 AM EST, well below the network's rate of 5,000 Transactions per Second (TPS). Such low throughput has prohibited users from conducting trades and transfers on-chain.
While engineers are investigating the issue, the asset's price has declined with falling network activity. Solana network is still confirming blocks, but validators that verify transactions on the SOL blockchain are at a risk of running out of memory. To tackle this issue, engineers have to determine the root cause of the "long forking event."
In a Discord channel established to coordinate efforts to tackle Solana blockchain's current challenges, engineers and validators are discussing several options including a potential network restart or a software downgrade. No consensus has been reached at press time.
SOL price dropped nearly 5% overnight. The Ethereum-killer token is trading close to its 24-hour low at $22.65. It remains to be seen whether a resolution of the forking event on the Solana blockchain triggers a recovery in the altcoin's price.