Share:
US stocks slammed into the close and erode the NFP knee-jerk rally.
Investors rethink the US data this week and the hawkish sentiment is a dark cloud over Wall Street.
The S&P 500 (US500) index fell on Friday with weakness intensifying into the close. The US Nonfarm Payrolls data from the Labor Department, which offered a mixed view of the US job market, weighed on market sentiment later in the day. The US500 is down some 0.15% at the time of writing, falling from a high of 4,441.50 and reaching a low of 4,397.2.
Nonfarm Payrolls (NFP) in the US rose 209,000 in June, the US Bureau of Labor Statistics reported on Friday. This reading came in below the market expectation of 225,000. May's increase of 339,000 got revised lower to 306,000. The US Dollar came under renewed selling pressure with the initial reaction to the mixed jobs data and the US indexes rallied. However, bears moved in as the combined data this week has suggested the Federal Reserve will likely resume raising interest rates later this month.
For stocks, next week brings quarterly results from some of the big US banks in what will mark the unofficial start of the second-quarter earnings season. As of Friday, analysts expect S&P 500 earnings to have fallen 6.4% in the quarter versus a year ago, a forecast that has weakened since July 1, according to IBES Refinitiv data. The US Consumer Price Index will also be a key event.
US500 technical analysis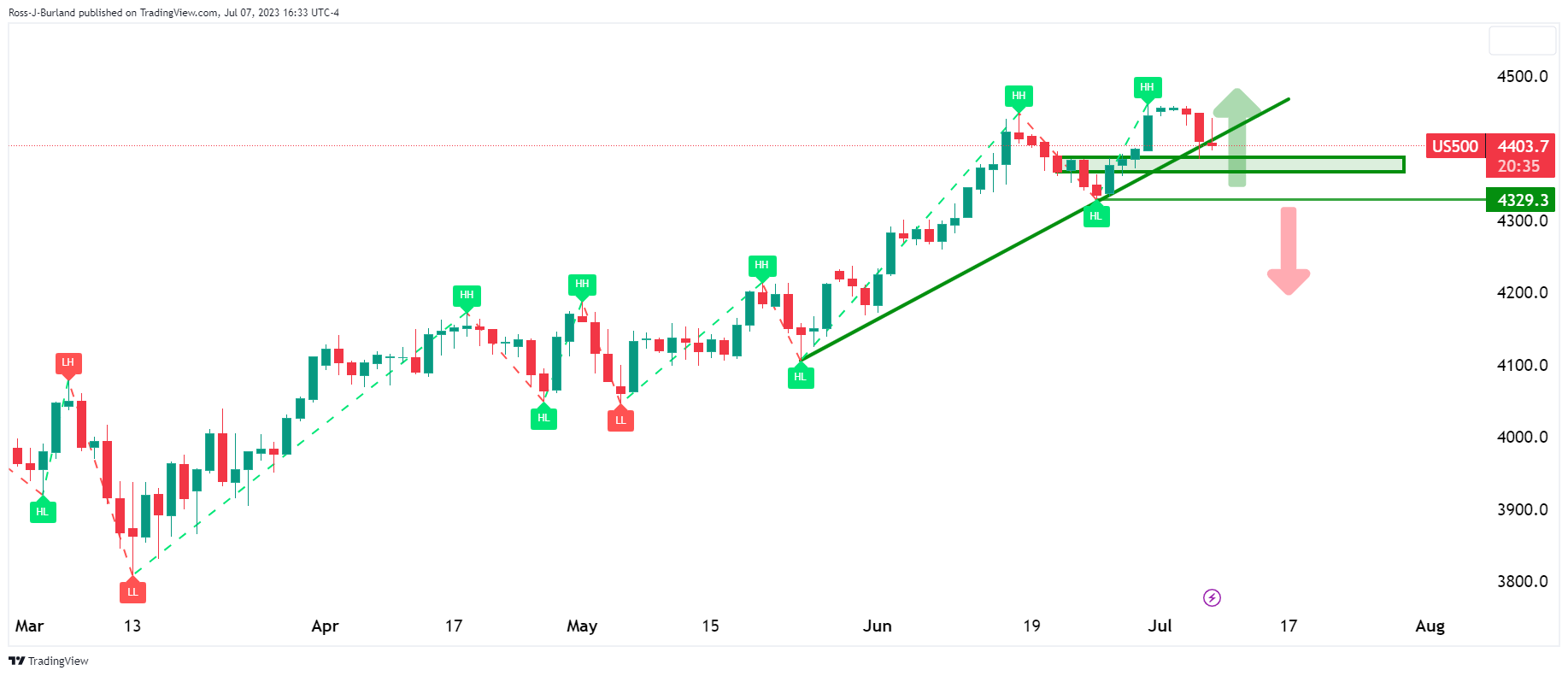 A series of breaks of structure to the upside leaves the bull trend intact but a break of 4329 will leave a bearish outlook on the charts.