Share:
Stablecoin outflows have consistently declined following the Terra LUNA collapse of 2022 according to data from Glassnode.
Diminishing stablecoin outflows are indicative of returning capital and demand into the crypto ecosystem.
Following Terra LUNA collapse, Tether has seen an increase in relative market share by 20% while it declined for USDC, BUSD and DAI.
The aggregate stablecoin supply has experienced a decline in the high time frame perspective, less holders are redeeming their stablecoins for fiat currencies. Terra LUNA's collapse was followed by a spike in stablecoin market share, specifically USD Tether (USDT).
Also read: Solana price begins recovery surpassing trade volume of competitors Ethereum, Arbitrum and Polygon
Aggregate stablecoin supply has declined as capital returns to crypto
Based on data from crypto intelligence tracker Glassnode, the aggregate stablecoin supply has experienced a decline in outflows as the crypto market recovers from the Terra LUNA collapse.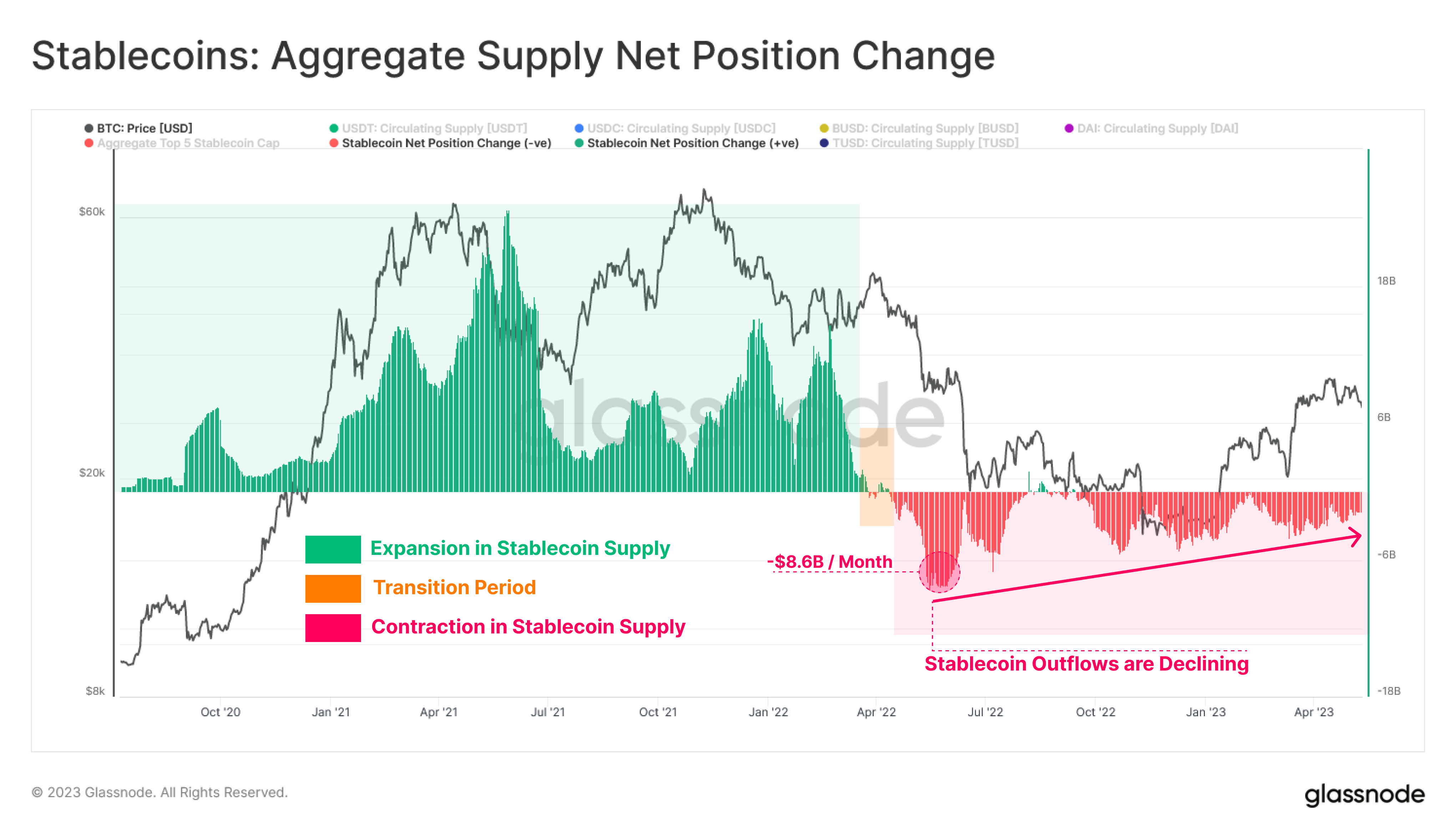 Stablecoins: Aggregate Supply Net Position Change
When assessing the monthly supply change of stablecoins from a high timeframe perspective, experts have noted decline in stablecoin outflows. Analysts at Glassnode believe the supply change suggests initial glimmers of return in demand and capital inflows into the crypto ecosystem.
A decline in stablecoin outflows is a positive sign for holders retaining their crypto portfolio holdings. Moreover, following the collapse of LUNA, there has been a considerable increase in USD Tether (USDT)'s market share.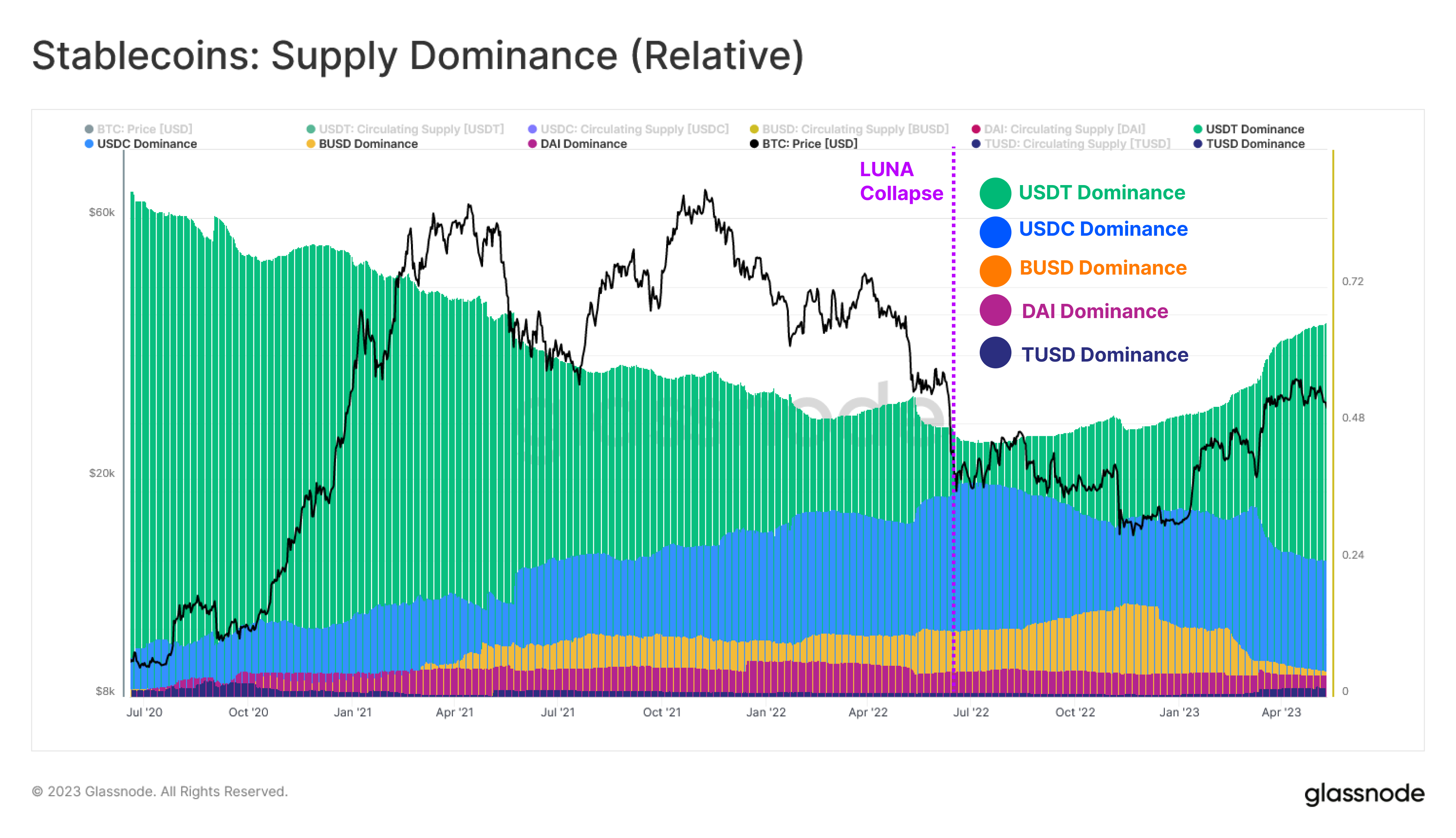 Stablecoin supply dominance (relative)
Tether added 20% to its stablecoin market share since the LUNA collapse while competitors USDC, BUSD and DAI suffered a decline in their dominance. Tether's dominance is 65.9% while USD Coin (USDC), Binance USD (BUSD), DAI and TrueUSD (TUSD) lost 13%, 7.2%, 6% and 0.9% respectively.
A shift in stablecoin supply is considered a useful indicator of the direction in which Bitcoin price is headed. When the aggregate supply net position change of the four top stablecoins expands it is considered lucrative for BTC holders, as it represents demand in the market. A contraction represents the opposite.
With the declining outflows, the market is likely headed towards an expansion, fueling a bullish thesis for Bitcoin price rally.