Share:
Centralized exchanges have noted an increase in trading volume despite SEC suing Binance and Coinbase.
Decentralized exchanges, on the other hand, have been losing investors' interest as the volume traded on their platforms has also declined by 11%.
The total value locked on DeFi protocols also declined by 12% from a peak of $82 billion in April.
Binance, Coinbase and other centralized exchanges have observed a growth of 5.9% in Q2 in terms of the total volume traded, despite a crackdown by the SEC. On the other hand, Decentralized exchanges (DEXes) such as Uniswap, PancakeSwap, etc., observed a double-digit decline during the same period. This highlights the skepticism investors still have about the DeFi market.
DEXes lose to CEXes
Decentralized exchanges (DEXes) over the past quarter have noted a significant decline in the overall volume traded as well as the total volume locked (TVL) across such protocols. TVL fell by over 25% in the span of three months, from $24 billion to $18 billion.

Decentralised exchanges TVL
Volume, on the other hand, across the DEXes observed a decrease of 11.4%. much of which most likely went to Centralised exchanges (CEXes), which noted an increase of 5.9% in Q2.
This comes despite the recent regulatory crackdown on Binance and Coinbase when the Securities and Exchange Commission (SEC) filed a lawsuit against the exchanges for violating Securities laws.
Binance, between April and June, held domination with over 73.6% of the overall volume traded, whereas Coinbase had a contribution of 9.4% in the same duration.
The crypto market in May also recorded some of the most bearish sentiments observed throughout Q2. For the majority of the month leading up to the first week of June, crypto investors were either in fear mode or had a neutral sentiment. There was not a lot of bullishness to benefit from.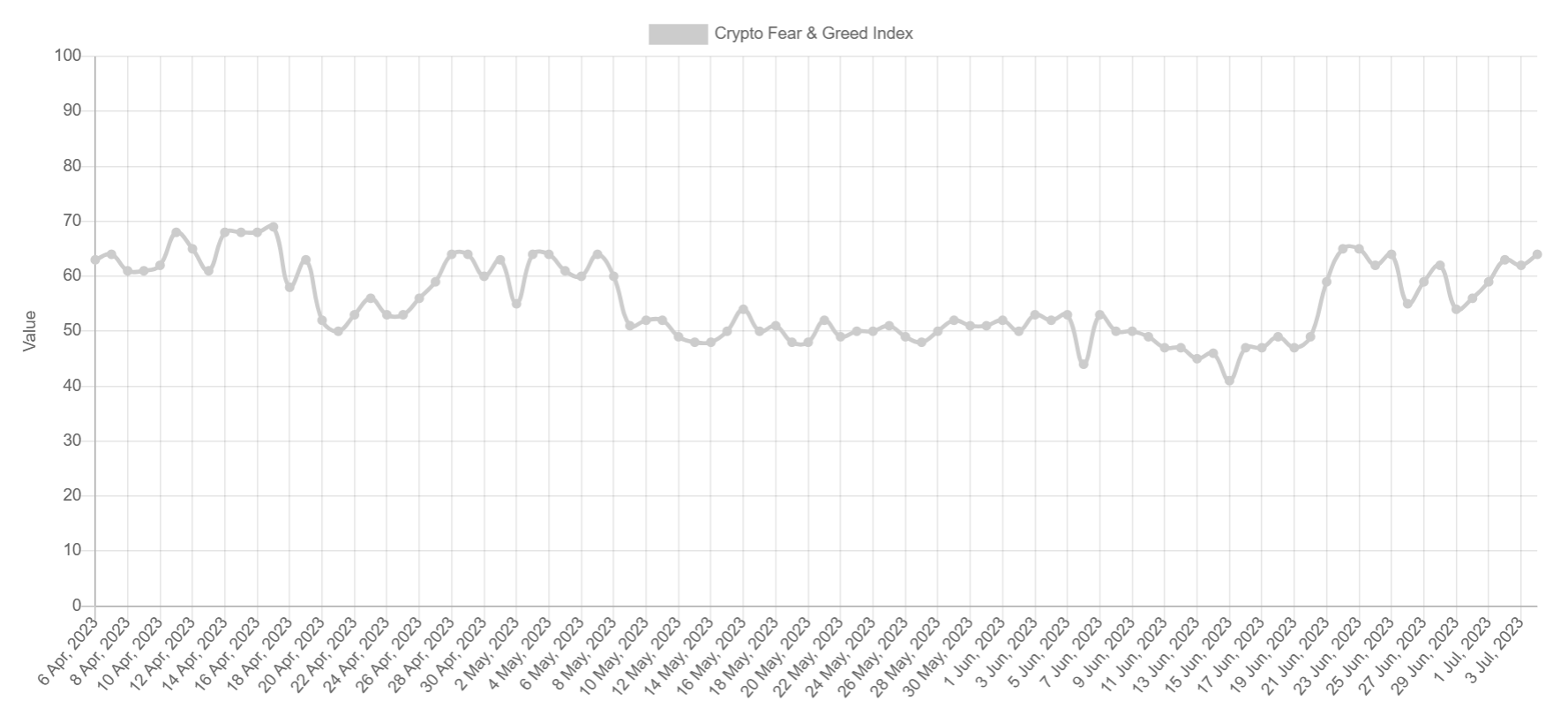 Crypto Fear and Greed Index
This was despite the fact that CEXes were taking the regulatory heat and not Dapps. Despite this, the former gained over the latter, proving that the concept of decentralization has yet to take root.
Since these CEXes have a central authority to hold them accountable, investors tend to lean toward them even if they are being prosecuted for potential violations of law. This mistrust of DEXes is still a key factor determining investor behavior, maybe because the bad press generated by Decentralised exchanges exceeds that of the old centralized model.