Share:
Uniswap large wallet holders holding 1 million to 10 million UNI have been accumulating while smaller whales are selling.
One of the biggest issues is the lack of presence of investors on the network, as daily active addresses keep under or around 1,000 to 2,000.
Uniswap investors still are potentially underwater and may need a little more push in order to note an impact on the token.
Uniswap price has been noting consolidation for close to a month now, and while simple demand and supply strategy works in impacting the prices, the situation will be different this time around. Incidents that the investors witness are set to be focused on one simple concept of generating profits, but that could also bear a negative impact.
Uniswap price may not see a rally
Uniswap price is set to note some bullishness provided its investors take a bullish stance going forward, as the last few days have not been up to the mark. The first sign of the same came from UNI whales that have been sending mixed signals.
The cohort of investors holding 1 million to 10 million UNI while over the last week has been consistently accumulating, the cohort holding 100,000 to 1 million UNI, on the other hand, have been selling their holdings within a week $12 million worth of UNI was shed by these investors.

Uniswap whale holdings
Beyond the whales, retail investors, too, have not been holding back in taking profits or minimizing losses. In the last two weeks, over 3 million UNI tokens worth over $18 million have been sold back to the exchanges.

Uniswap supply on exchanges
This is one of the reasons why Uniswap price has been moving sideways and could have a hard time attempting to recover on the charts. The lack of the presence of investors does not really help much either.
In over five months, the only time UNI holders showed up was on April 10, when 8,100 plus active addresses were observed. Otherwise, the average number of active addresses does not exceed 2,000.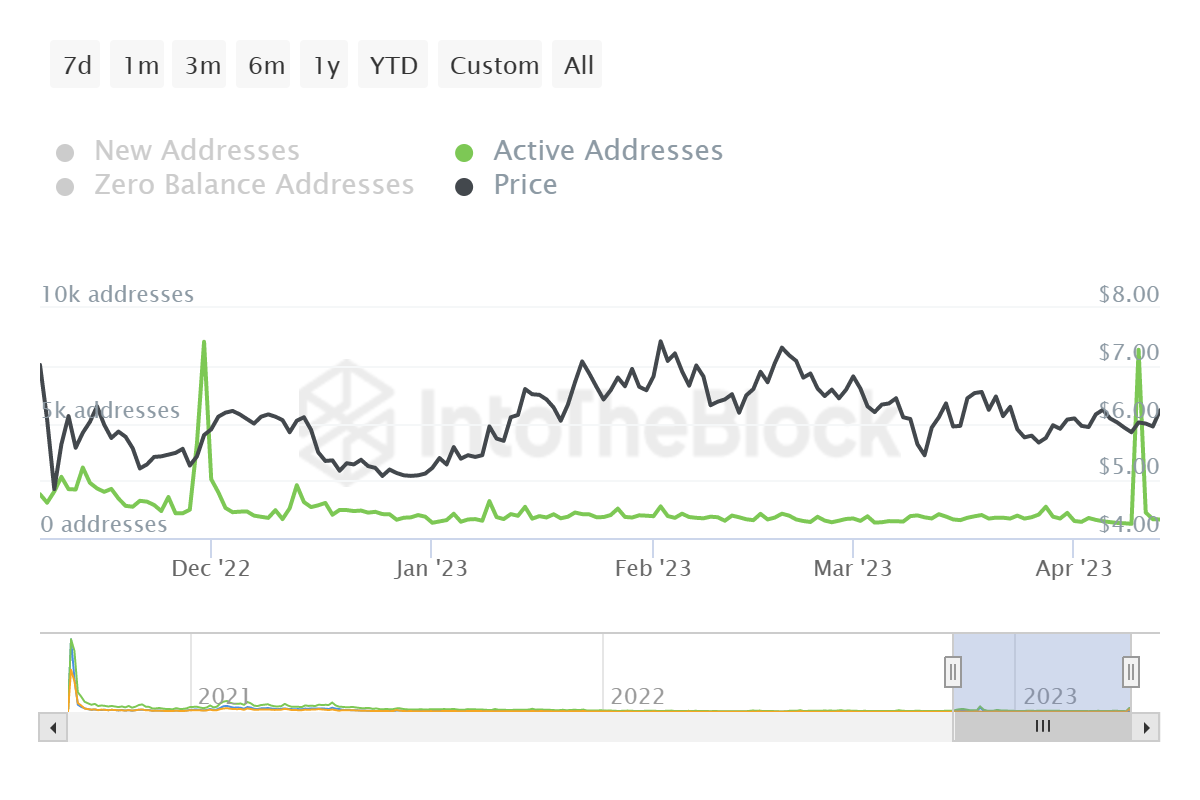 Uniswap active addresses
However, with the growing discourse about the altseason, Uniswap price could note some recovery, but the on-chain signals, for now, do not point towards any immediate explosion in the asset.