DXY bulls are moving in and extending the US rally.
US yields are also perky, fuelling the bid.
In trade on Thursday, the US dollar and US bond yields rose, with the US 2-year topping the highest since 2008 at 4.614%. Federal Reserve Bank of Philadelphia President Patrick Harker who said the central bank is not done with raising its short-term rate target amid very high levels of inflation. His most hawkish of remarks sent yields to fresh cycle highs, the strongest in a decade. He said the Fed has made disappointing progress at lower inflation and added that inflation in 2023 would fall to around 4% and 2.5% in 2024, which is still well above the 2%.The US dollar hit a high of 113.09. The following illustrates a bullish thesis for the day ahead.
US dollar daily chart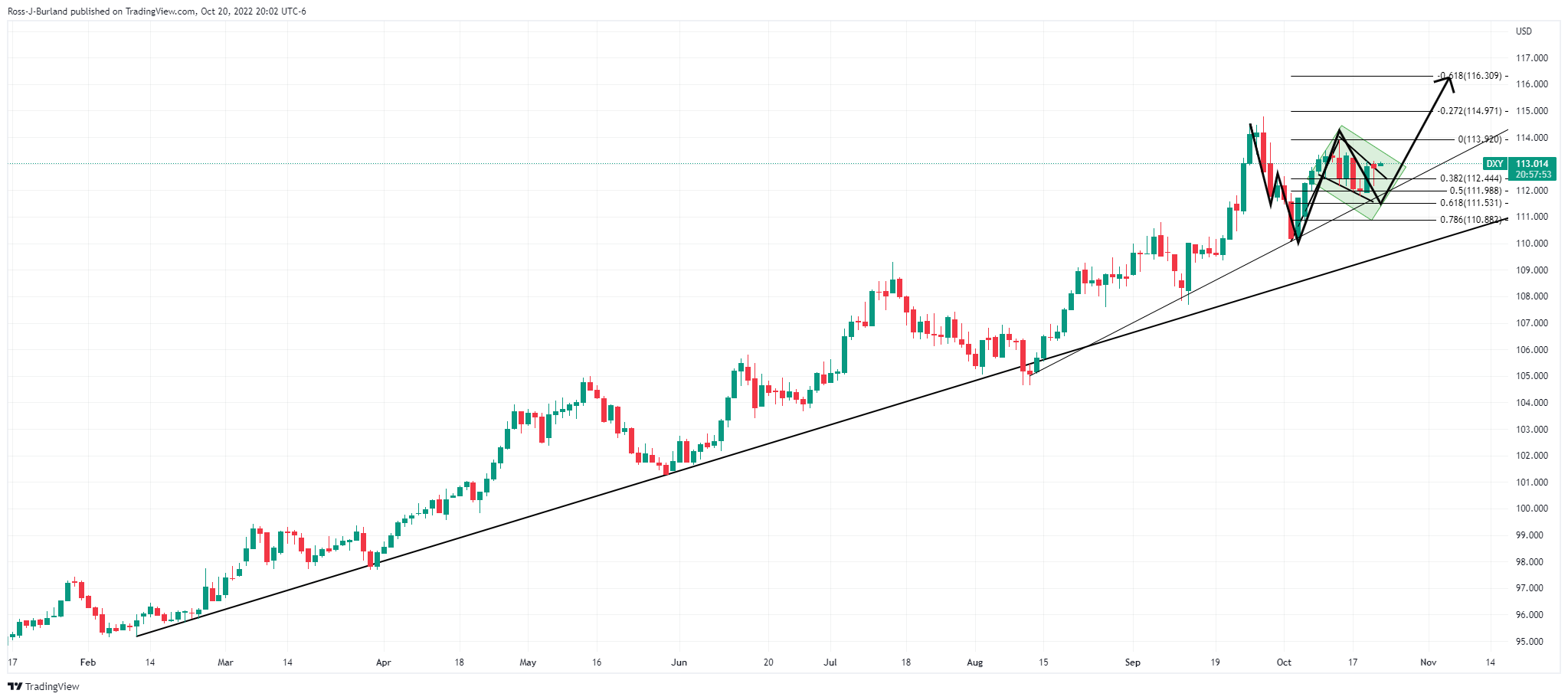 The confluence of the bullish flag pattern and W-formation, with the correction, supported the neckline meeting a 50% mean reversion and trendline likely give fuel for the bulls.
US 2-year yields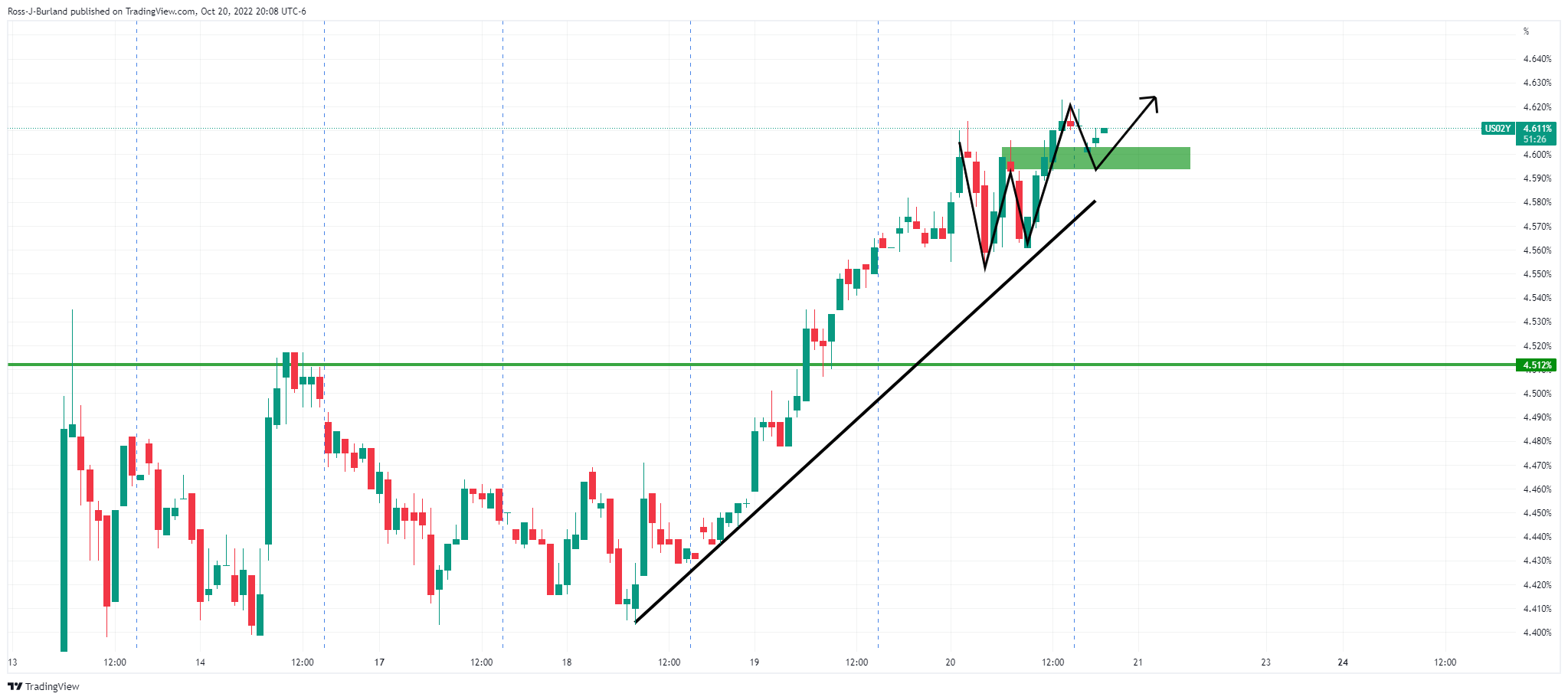 The yield is paying out at the highest levels in years and remains on the front side of the trendline. A test into the W-formations support and the trendline support could be underway for the way ahead, but should the yield move higher, the US dollar could fly.