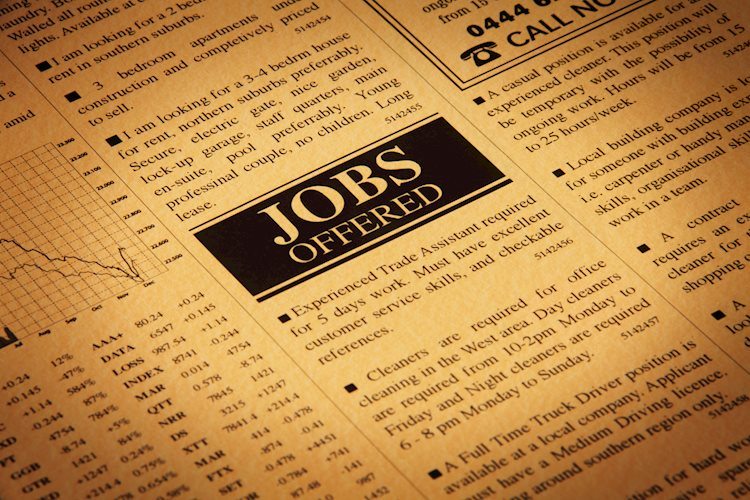 Initial Jobless Claims in the US fell by12K in the week ending October 14.
US Dollar Index remains depressed near the daily low after the release.
There were 214,000 initial jobless claims in the week ending October 14, the weekly data published by the US Department of Labor (DOL) showed on Thursday. This print follows the previous week's downward revised reading of 226,000 and beats market expectations for a rise to 230,000.
Further details of the publication revealed that the 4-week moving average was 212,250, an increase of 1,250 from the previous week's downwardly revised reading of 211,000.
Market reaction
The US dollar bulls seem rather unimpressed by the data amid a modest recovery in the risk sentiment. This, along with a goodish pickup in demand for the British pound, keeps the USD depressed near the daily low.