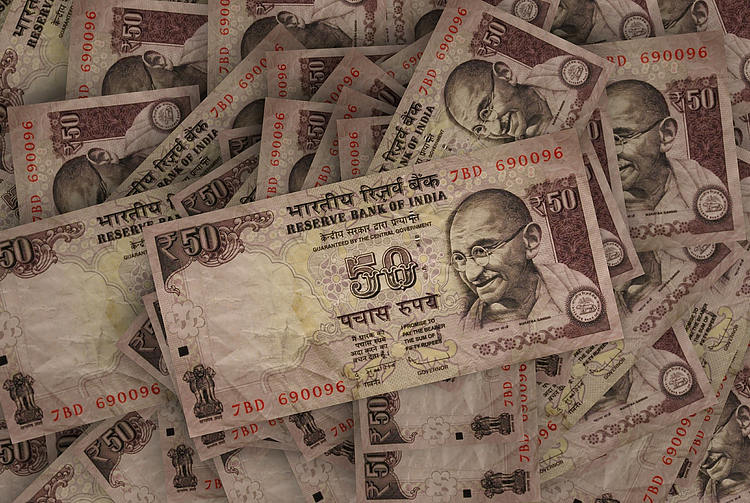 Share:
USD/INR is hovering near a 10-day low of 81.65 as weaker oil prices have supported the Indian rupee.
The USD Index has gradually corrected amid an improvement in market sentiment.
Lower US GDP data will strengthen the case for neutral interest rate guidance from the Fed.
The USD/INR pair is auctioning near a 10-day low of 81.65 in the Asian session. The major is expected to remain on the tenterhooks as investors are shifting their focus towards the release of the United States Gross Domestic Product (GDP) (Q1). The pace in contraction or expansion of growth rate will guide investors about the likely monetary policy action by the Federal Reserve (Fed) for the meeting scheduled next week.
S&P500 futures have added gains in the Tokyo session despite a sell-off on Wednesday. Investors should be aware of the fact that the 500-US stock basket was also positive after a bearish Tuesday's session, which indicates that the upside is critically capped. This also, indicates that investors are utilizing pullbacks as a bargain-selling opportunity.
The US Dollar Index (DXY) has corrected gradually to near 101.36 after failing to extend the rally. It seems that a mild improvement in the risk appetite of the market participants is barricading the USD Index from resuming the upside move. Also demand for US government bonds has dropped which has fueled yields. The 10-year US Treasury yields have climbed above 3.44%.
On the economic data front, the US GDP data is expected to land at 2.0% lower than the former release of 2.6%. The anticipated landing of US GDP will bolster the case of neutral interest rate guidance from the Fed for its May monetary policy meeting as a rate hike of 25 basis points (bps) is widely expected.
Meanwhile, the Indian Rupee will show a power-pack action on Friday amid the release of the Fiscal Deficit data. For now, weaker oil prices have strengthened the Indian rupee. It s worth noting that India is one of the leading importers of oil in the world and lower oil prices will strengthen India's current account and henceforth will strengthen the Indian rupee.