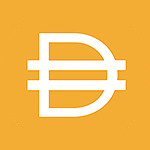 Crypto lending firm Genesis' bankruptcy hearing is scheduled on January 23.
Indian cricket team Royal Challengers Bangalore (RCB)'s Twitter handle was reportedly hacked and changed to Bored Ape Yacht Club.
Silvergate and Signature Bank reportedly receive $13 billion in loans from FHLB.
The cryptocurrency market has flipped from doom and gloom to a bull run in a matter of three weeks. While 2023 has been exhilarating, platforms that experienced the crypto crunch in 2022 are facing either liquidity issues or closing up shop.
Let's take a quick look at some of the notable events this week.
Genesis bankruptcy hearing on January 23
Crypto lending firm Genesis and two of its other lending business subsidiaries, Genesis Global Capital and Genesis Asia Pacific, filed for Chapter 11 bankruptcy on Thursday. These three entities have an aggregate of 100,000 creditors. Notably, the firms' cumulative liabilities range from $1.2 billion to $11 billion dollars.
The official documents further went on to reveal that the first hearing in the Chapter 11 bankruptcy case of Genesis was slated for Jan. 23 at 2:00 PM. Leaving aside Genesis, other prominent names like FTX, Core Scientific, BlockFi, Celsius Network, Voyager Digital and Three Arrows Capital also filed for bankruptcy over the past year.
Also read: Genesis hearing set for January 23 as Digital Currency Group denies involvement in bankruptcy filing
Royal Challengers Bangalore's official Twitter handle hacked
The official Twitter account of the International Premier League (IPL) franchise Royal Challengers Bengaluru (RCB) was compromised on Saturday. After successfully hacking the account, the perpetrators changed the display picture and started posting and retweeting NFT-related tweets on the timeline. In addition, they changed the handle's name to 'Bored Ape Yacht Club'.
Several people from the community took to Twitter to bring to light the same.
On Sunday, however, everything seemed to be back on track. The name was re-changed to Royal Challengers Bangalore, and the spam tweets were taken down.
Also read: Crypto traders fight ransomware hackers, payouts decline 40% to $456.8 million in 2022
Signature and Silvergate borrow ~$13.6 billion
Post the collapse of FTX, a host of crypto banks have noted a surge in withdrawals. To help them tread through this turbulent phase, the US Federal Home Loan Banks System (FHLB) has been lending billions of dollars to two prominent crypto banks. The FHLB, on its part, is a group of 11 US government-sponsored banks. They usually help inject liquidity during periods of distress to foster community investment.
A recent Wall Street Journal report revealed that the agency lent around $10 billion to Signature Bank in Q4 2022. Silvergate was the second bank that asked for the FHLB for funds. It reportedly received at least $3.6 billion. Towards the end of 2022, Silvergate experienced significant deposit outflows. To get the situation under control and maintain cash liquidity, it adopted several measures, including selling debt securities. Thus, in total, the two crypto-related companies ended up borrowing more than $13 billion.
Also read: Here's how Binance's $100,000 limit via Signature Bank affects BNB price