Share:
Ethereum price is eking out small gains near closing out this week.
ETH needs to keep its price action above $1,930.
If by Sunday night, ETH closes below $1,930, expect to see a selloff in May that could bring Ethereum price to $1,400.
Ethereum (ETH) price is at a crucial level as it could mean either more upside or downside to come for the month of May. This a very binary view or outlook, thus, as it makes total sense to look for where the Ethereum price is currently trading at. A weekly close below $1,930 means that bulls have lost the power to push ETH towards $2,000 and instead could see bulls vacating the premises with Ethereum price tanking to $1,400.
Ethereum price on a very binary moment that could predict May's end result
Ethereum price is having traders scratching their heads on what to do next as price action is at a crossroads to go either substantially higher or lower with on middle ground. The close by Sunday night will never have been so important to determine what May will bring for Ethereum. Should ETH close below $1,930, expect mayhem and nearly four red candles for May as bulls will start to escape.
ETH would tank near 25% for the month as bulls have lost their control over the price action as clearly they were unable to reclaim ground above $1,930. More profit-taking would get underway, and first, see ETH to try and find support near $1,690. Once that fails, a broad slide toward $1,404 looks inevitable, although it is not yet the low of the year.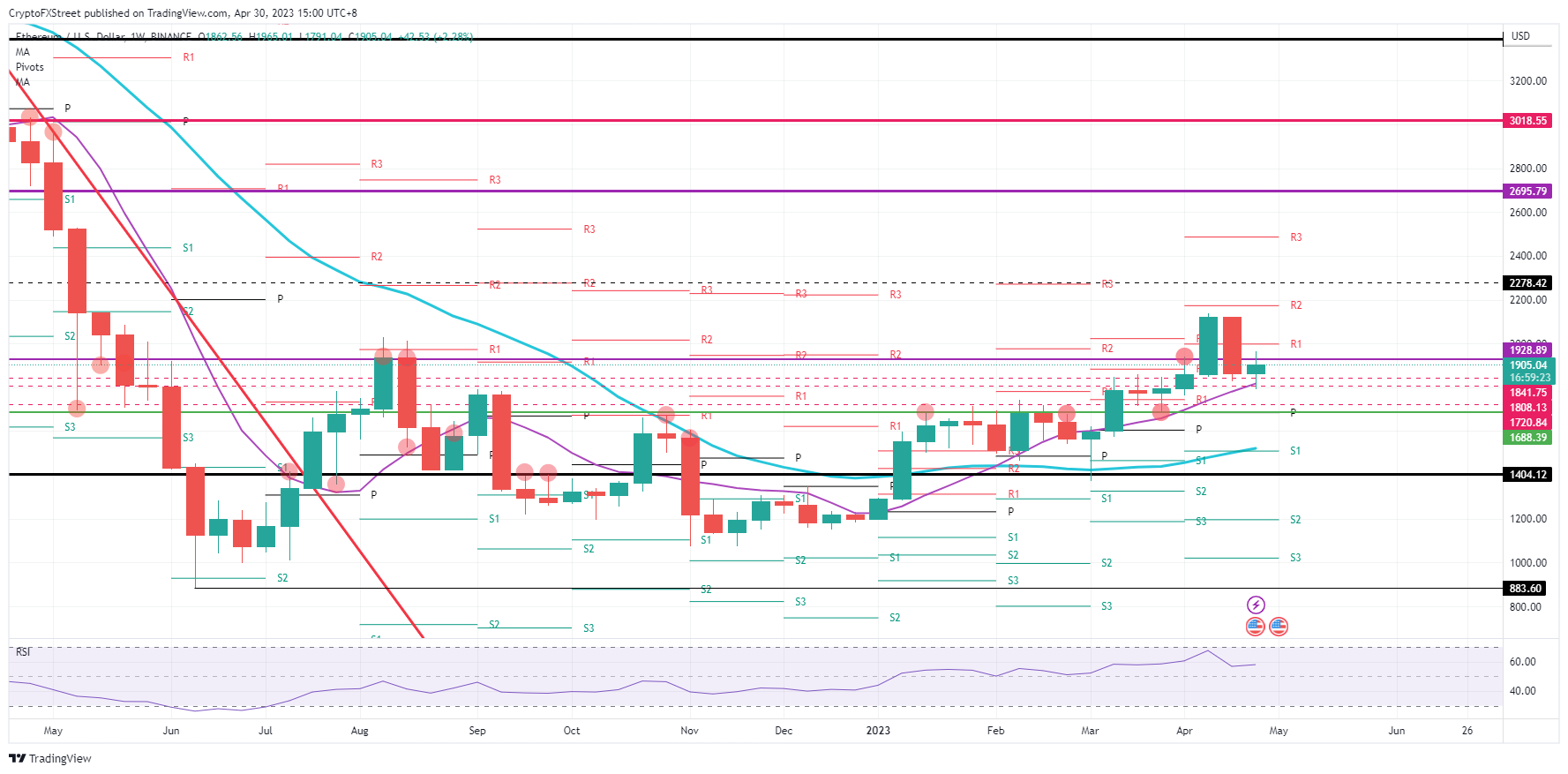 ETH/USD weekly chart
Not all is lost when bulls can still push price action up and book that weekly close above $1,928. From there, Ethereum price could start building a rally that would become quite substantial after breaking first the double top near $2,120. From there, ETH could jump 10% and head to $2,280, making it a 20% profitable jump.