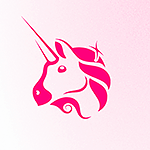 Share:
US regulatory crackdown on crypto intensified over the past week, several altcoins with large market capitalization nosedived.
Despite the regulatory hurdles, exchange tokens have emerged as the category that yielded gains for holders.
Binance is under intense scrutiny by regulators and BNB price is one of the exceptions to the exchange token narrative.
Coinbase revealed that the exchange was served a Wells Notice, Binance battles intense regulatory scrutiny, while other trading platforms stipulate leaving the United States to tackle the ongoing crackdown on virtual assets.
Despite these developments, exchange tokens have emerged as a category that performed well over the past week and this weekend, yielding gains for holders.
Also read: Elon Musk supports DOGE holders after $258 billion Dogecoin lawsuit
Exchanges battle scrutiny from US regulators while exchange tokens rally
When Bitcoin price rally grinded to a halt earlier this week, two narratives heated up, gaining popularity among market participants. The Ethereum Layer 2 coins and ZK tokens, both made headlines post the successful completion of the Arbitrum airdrop.
However, since the US regulator's intensified their crackdown on exchanges, there has been a pullback in most altcoins in top 30, barring a few like XRP.
Exchange tokens have offered an opportunity to holders, yielding gains over the past week and since March 31. Uniswap (UNI), Synthetix (SNX), Gate (GT), Loopring (LRC) and THORChain (RUNE) yielded 2-5% gains for holders.
DEX tokens like Sushi (SUSHI) and dYdX (DYDX) rank in the same category of tokens.
What to expect from exchange tokens next week?
DEXes have announced recent updates, both developmental and expansion plans. Like PancakeSwap's Version 3 launch on the BNB chain. It remains to be seen how these announcements influence the exchange's governance and utility tokens and whether tokens like UNI, SNX, GT, LRC and RUNE sustain their uptrend.