Share:
Coinbase announced a temporary pause in the USDC:USD conversions over the weekend while banks are closed.
Binance launched stablecoin spot trading pairs with fee promotions and discontinued withdrawals of USDC, USDP or TUSD in exchange for BUSD.
Circle's stablecoin USDC has suffered a depeg, losing its 1 US Dollar parity and dropping to $0.88 at press time.
Cryptocurrency exchanges with the largest trade volume, Binance and Coinbase have reacted to Circle's stablecoin USDC depeg. USDC dropped from its $1 parity and hit $0.88 at press time.
Also read: Dogecoin, Shiba Inu and Dogelon Mars continue bleeding as crypto market braces itself for FTX-like collapse
Circle's stablecoin USDC depegs
Circle's US Dollar-pegged stablecoin USD Coin (USDC) suffered a depeg after the collapse of the Silicon Valley Bank (SVB). USDC dropped from its $1 peg and is exchanging hands at $0.88 at press time.
Find out more here: Breaking: $3.3 billion of Circle's USDC reserves stuck at Silicon Valley Bank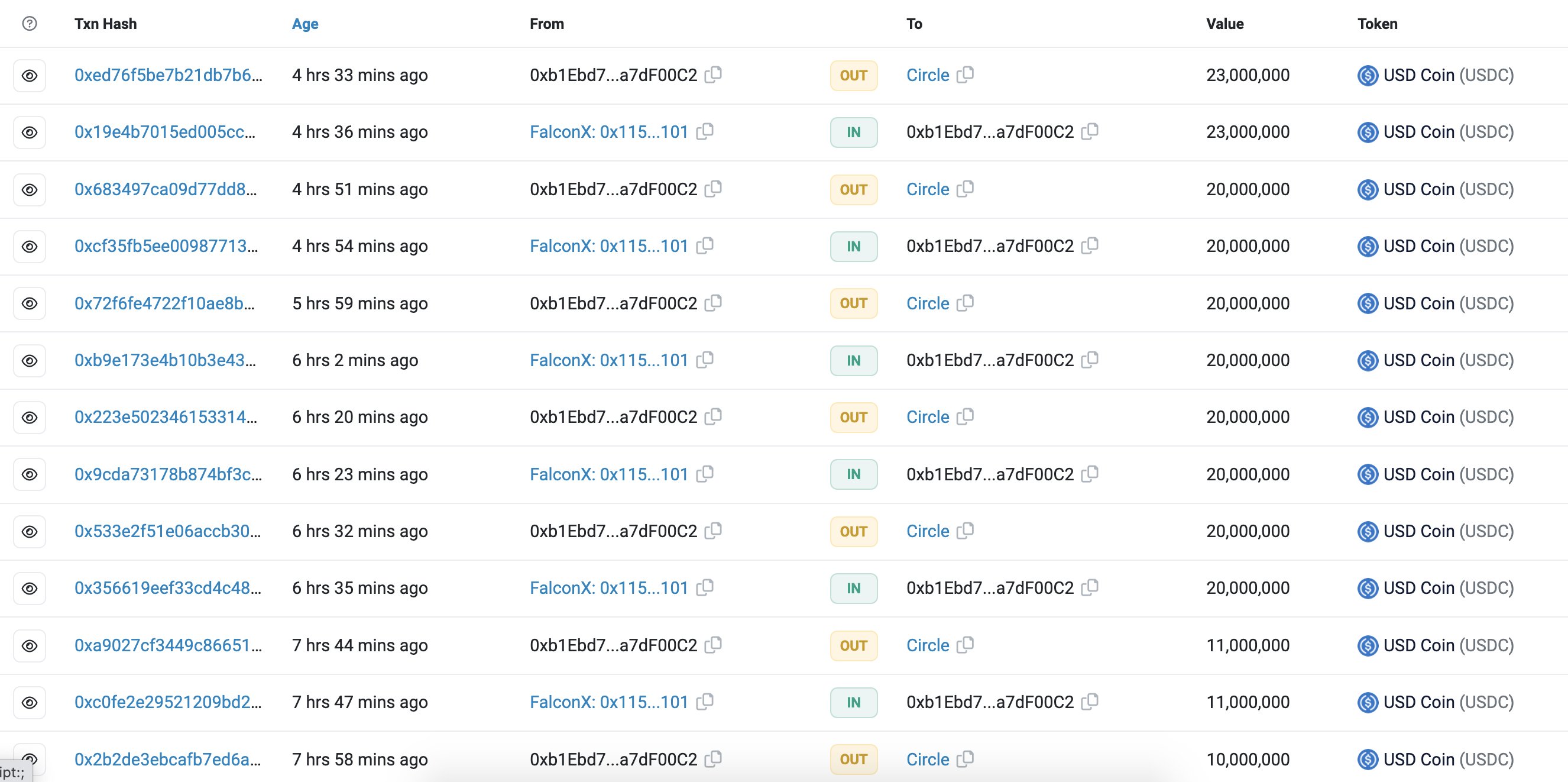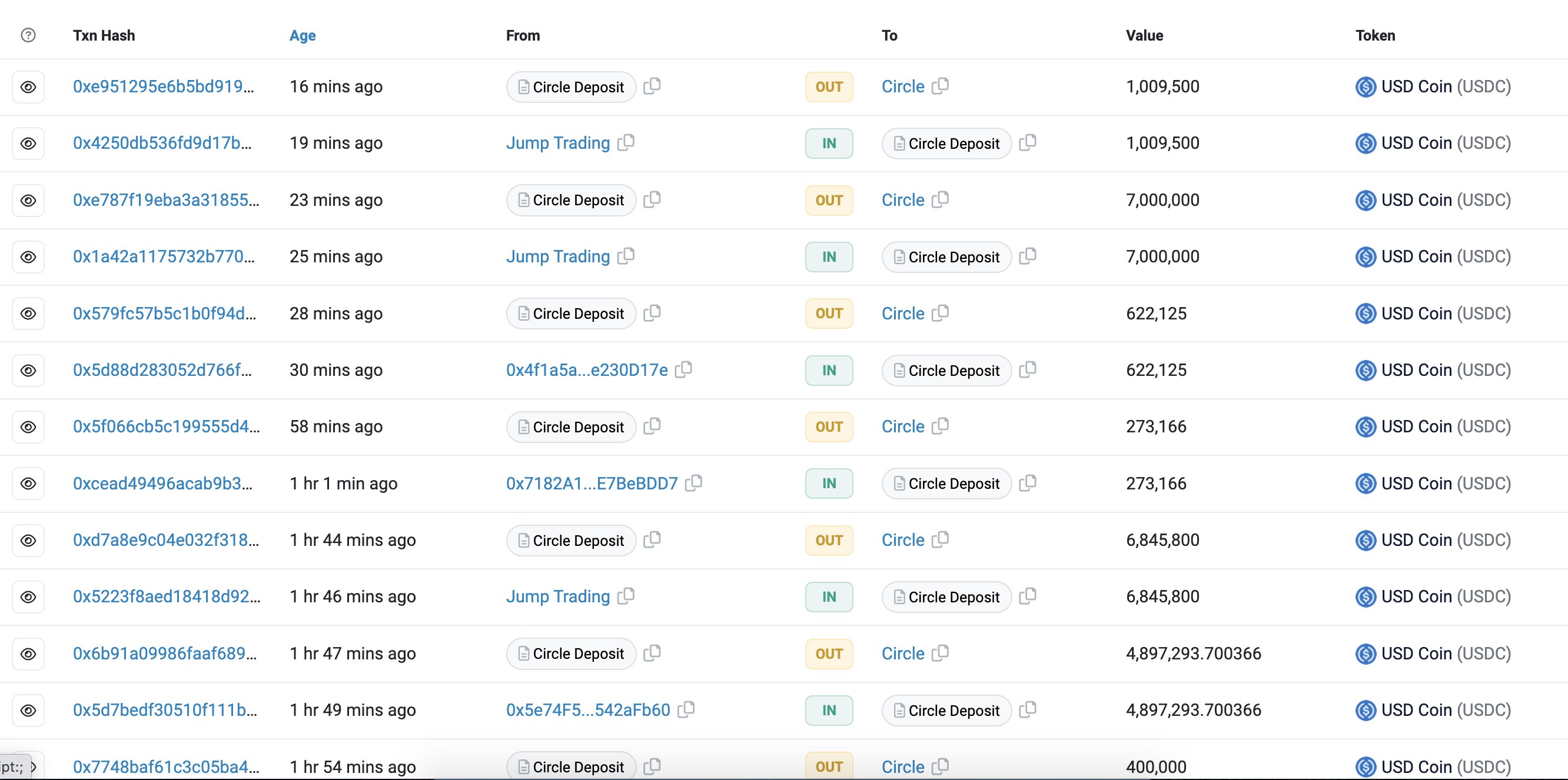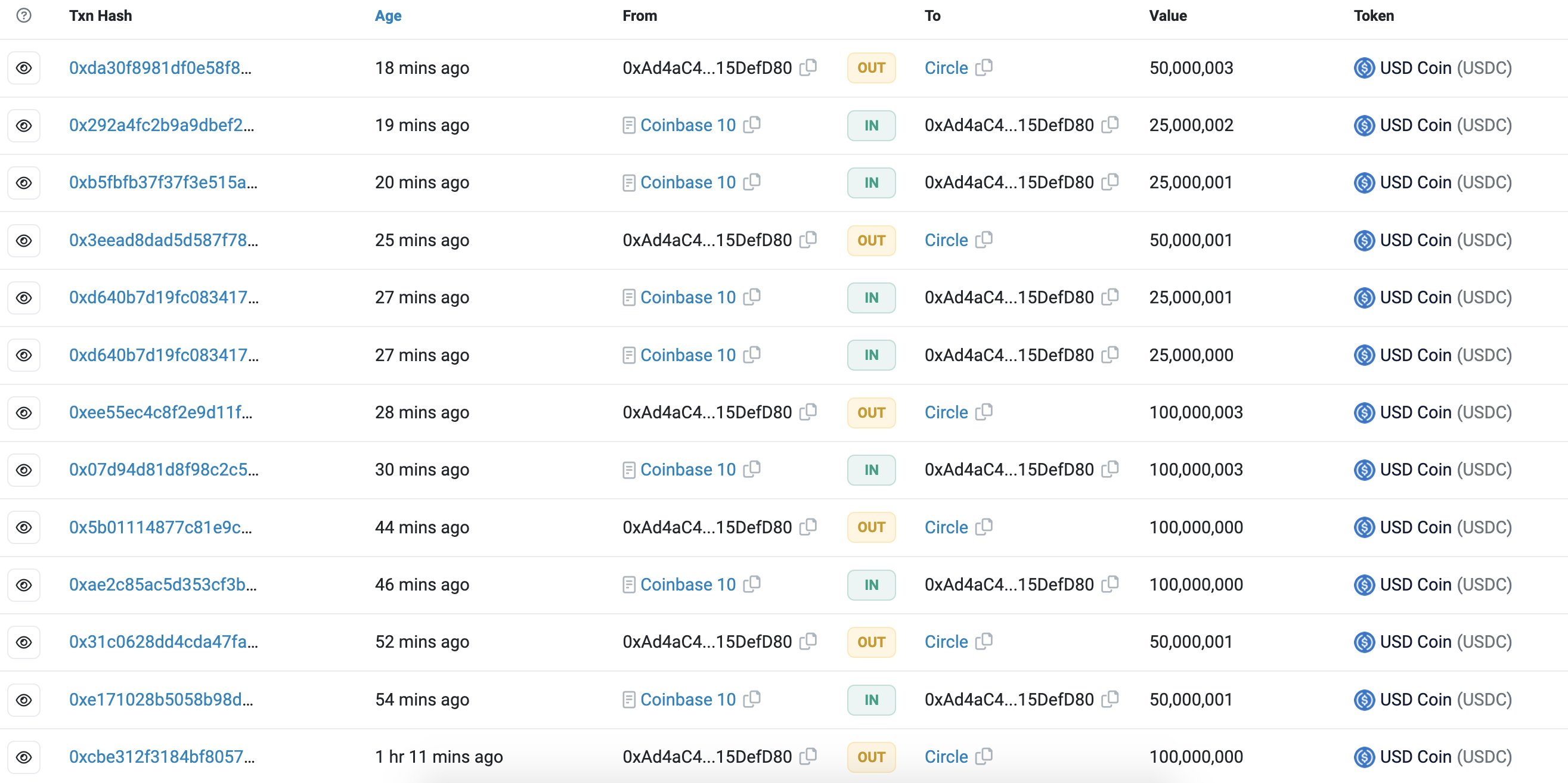 USDC redemption by top institutions
Several institutions like Coinbase, Jump Trading and Falconx deposited upwards of 2 billion USDC to Circle.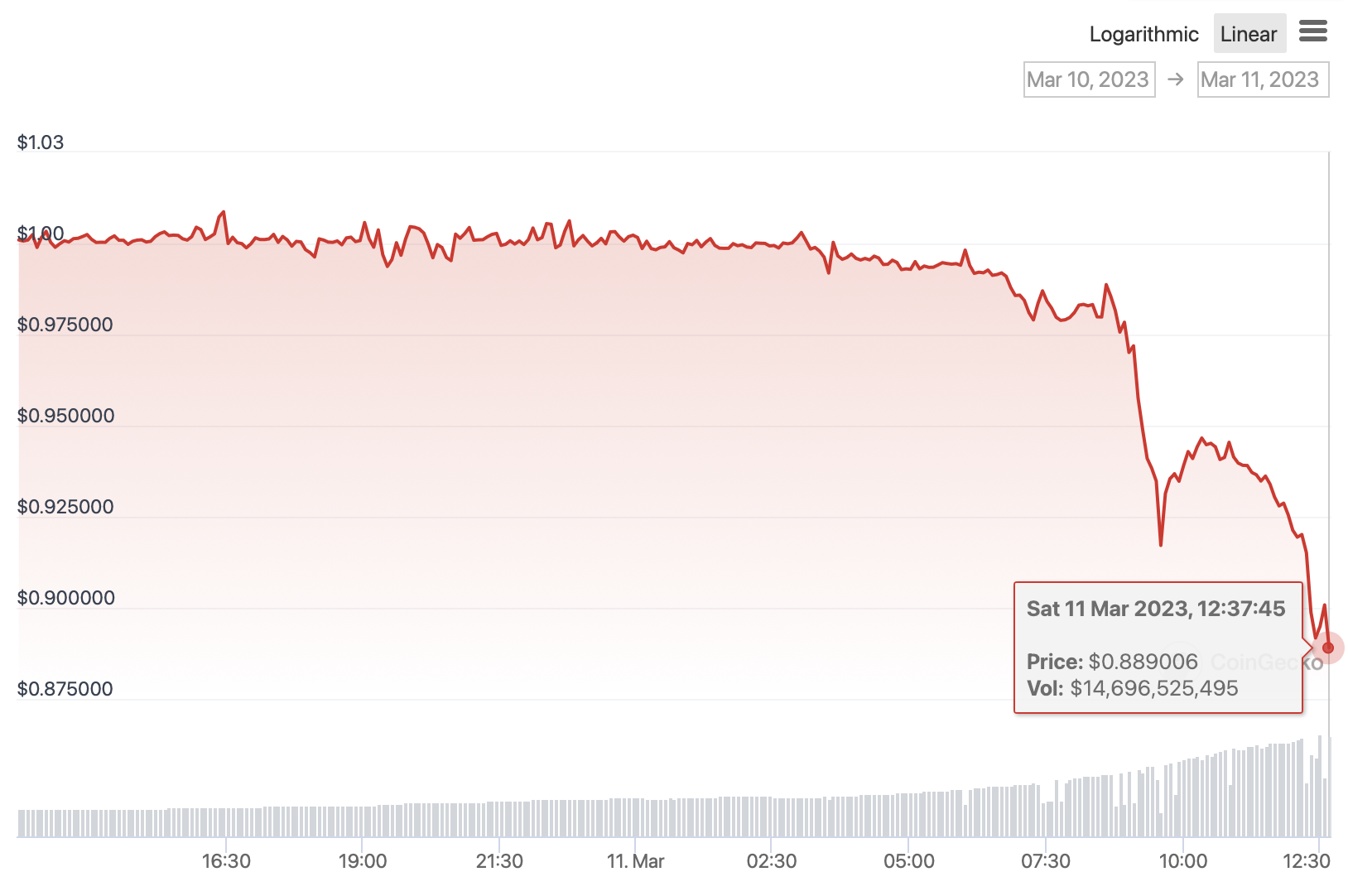 USDC suffers depeg
Circle's stablecoin nosedived to $0.88, its 24-hour low. Coinbase has halted its USDC:USD conversion and asked users to wait until banks open on Monday.
The exchange explained to users that heightened market activity results in withdrawals through banks, and deposits resume during operating hours of banks on Monday.
We are temporarily pausing USDC:USD conversions over the weekend while banks are closed. During periods of heightened activity, conversions rely on USD transfers from the banks that clear during normal banking hours. When banks open on Monday, we plan to re-commence conversions.

— Coinbase (@coinbase) March 11, 2023
Binance adds several new stablecoin spot trading pairs
The world's largest cryptocurrency exchange added several new stablecoin trading pairs, running fee promotions and offers for users. Binance will open trading for the BNB/TUSD, BTC/TUSD, ETH/TUSD, TUSD/USDT, USDC/USDT and USDP/USDT spot trading pairs at 2023-03-11 14:00 (UTC).
The exchange announced that BUSD auto-conversion for deposits of USDC will be halted with effect from March 10 23:30 UTC. Users will no longer be able to withdraw USDC from their BUSD balances.
Binance announcement
Any users who wish to convert their BUSD balances to USDC or USDP at a 1:1 ratio may do so manually on Binance Convert till 2023-03-18 06:00 (UTC).
Robinhood, the commission-free exchange, seems to have disabled USDC deposits according to an analyst on crypto Twitter, @HsakaTrades.
DAI, FRAX, TUSD, USDP: Other stablecoins suffering a depeg
Circle's USDC is not the only stablecoin that suffered a depeg in the spreading crypto contagion. Other stablecoins, Dai (DAI), TrueUSD (TUSD), Frax (FRAX) and Pax Dollar (USDP) have depegged.
DAI, TUSD, FRAX and USDP are trading at $0.92, $0.98, $0.90 and $0.94 respectively. The depeg can be attributed to the voluntary liquidation of crypto-friendly Silvergate bank and the collapse of SVB. The bank prided itself as a lender to leading tech companies and crypto firms, therefore its downfall has affected key players in crypto: BlockFi, Pantera, Circle, Avalanche, Yuga Labs, Proof, and Nova Labs among others.
Silicon Valley Bank is one of six banking partners Circle uses for managing the ~25% portion of USDC reserves held in cash. While we await clarity on how the FDIC receivership of SVB will impact its depositors, Circle & USDC continue to operate normally.https://t.co/NU82jnajjY

— Circle (@circle) March 10, 2023
Will Circle's stablecoin suffer the same fate as UST?
The rising Fear, Uncertainty and Doubt (FUD) among crypto market participants and USDC's depeg have raised the question whether the stablecoin will meet the same fate as Terra's algorithmic stablecoin UST.
The algorithmic stablecoin's collapse triggered a crypto market meltdown in 2022. It remains to be seen whether Circle will re-establish USDC's peg and whether exchanges like Coinbase will resume conversion between USDC: USD.