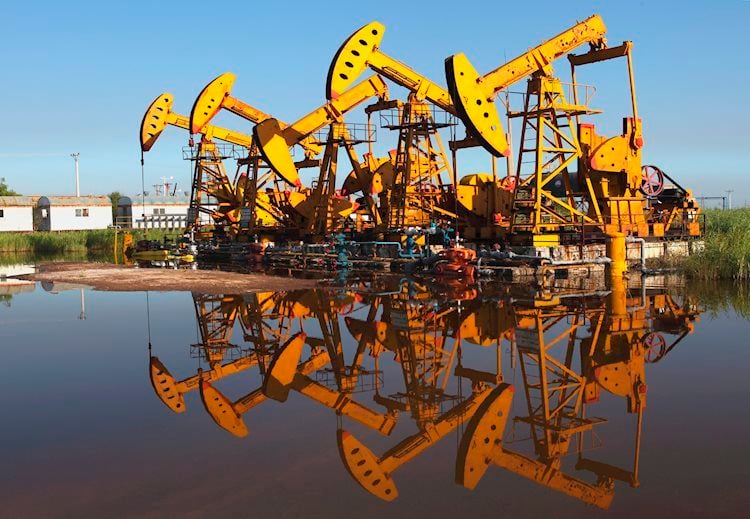 Share:
Saudi Arabia expected to extend its 1 million bpd output cut into October.
Russia agrees with OPEC to cut exports next month.
Positive business activity reports from China improve the oil demand outlook.
US unemployment rate rises, wage growth slows, potentially pausing interest rate hikes.
Western Texas Intermediate (WTI), the US crude oil benchmark, rose to a new year-to-date (YTD) high of $85.57, snapping a two-week losing streak due to additional supply cuts led by Saudi Arabia and Russia. WTI is trading at $85.56. gains 2.79%.
Saudi Arabia and Russia lead supply cuts as US commercial crude inventories drop, boosting WTI prices
Saudi Arabia is expected to extend its 1 million barrels per day (bpd) output into October. According to its Deputy Prime Minister Alexander Novak, Russia has already agreed with the Organization of the Petroleum Exporting Countries (OPEC) and allies to cut its exports next month.
In the meantime, commercial crude inventories in the US dropped in five of the last six weeks, suggesting demand for WTI is increasing, as revealed by the US Energy Information Administration (EIA).
In the meantime, better-than-expected reports of business activity in China improved oil's demand outlook, which was already battered by soft PMI readings across Europe and in the UK.
A closely monitored US report on Friday revealed an increase in the unemployment rate and a slowdown in wage growth. These developments reinforce anticipations of pausing the trajectory of interest rate hikes.
As a sign of potential future supply, the count of US oil rigs remained steady at 512 for the current week. According to energy services company Baker Hughes, this figure is at its lowest since February 2022.
WTI Technical Levels