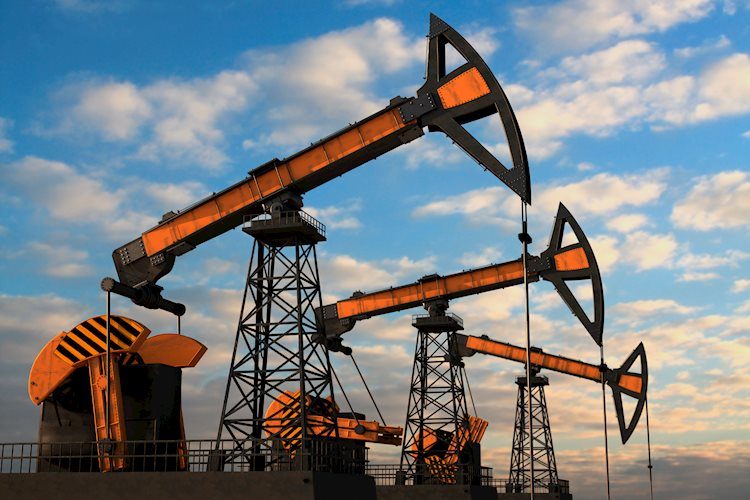 Share:
Crude oil prices continue the losses after news on the US-Venezuela Oil deal.
US could sign a pact with the Venezuelan government involving easing sanctions on its oil industry.
Traders appear to be adopting a wait-and-see approach; seeking more cues related to the Middle East conflict.
The Western Texas Intermediate (WTI) oil price experiences a consecutive decline on the second day, trading lower around $85.10 per barrel during the Asian session on Tuesday. The easing of crude oil prices is likely associated with reports indicating that the US and Venezuela could potentially reach a deal that would result in an increase in global oil production.
News surfaced that the US and Venezuelan governments could potentially sign a pact as early as Tuesday. This agreement would involve easing sanctions on Venezuela's oil industry in exchange for a "competitive, monitored presidential election" in the country, according to Reuters.
The prospect of such a deal has implications for the oil market, as it could lead to an increase in oil supply and potentially cap higher prices. This development comes in the context of output cuts by major oil-producing countries such as Saudi Arabia and Russia, shaping the dynamics of the global oil industry.
However, the market appears to be adopting a wait-and-see approach among traders, who are anticipating more cues and developments related to the Middle East conflict.
Furthermore, the ongoing Middle East conflict between Israel and Hamas is contributing to the upward movement in oil prices. Despite diplomatic efforts to arrange a ceasefire, they have so far been unsuccessful.
The heightened geopolitical tension in the region raises the risk of a broader conflict in the Middle East, with potential implications for oil supplies from the world's top oil-producing region. These developments are perceived as a potential tailwind for Crude Oil prices, as concerns over potential supply disruptions contribute to market uncertainties.
Recent developments involve the United States (US) adopting a more stringent stance against Russia by imposing sanctions on two shipping companies. Given Russia's significant role in global crude oil exports, increased scrutiny from the US on its shipments has the potential to impact the global oil supply.
According to the latest Reuters poll, there is an expectation of a slowdown in China's economy during the third quarter. The forecast indicates a year-on-year GDP growth rate of 4.4%, down from 6.3% in the second quarter. Additionally, the quarter-on-quarter GDP forecast for Q3 is 1.0%. The poll anticipates China's economy to grow by 5.0% in 2023.
These data points collectively suggest a progressively softer outlook for the Chinese economy, primarily attributed to weakening domestic demand conditions. The potential impact extends beyond the domestic economy, as China holds the position of the largest oil importer globally.