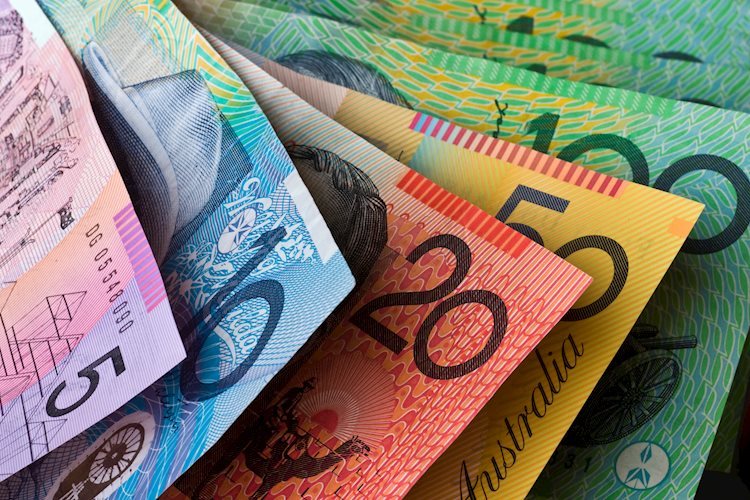 Consumer Sentiment in the United States improved and capped AUD/USD rally.
The US last inflation report, spurred speculation that the Fed would decelerate the pace of interest rate increases.
Improvement in Australia – China relations is a tailwind for the Australian Dollar.
The Australian Dollar (AUD) hit a fresh six-month high against the US Dollar (USD) on Friday, though it has paired some of its earlier gains, albeit Thursday's US data showed that inflation continued to grind lower. Therefore, the AUD/USD is trading at 0.6964, almost flat at the time of typing.
Investors' mood is mixed as US equities fluctuate between gains/losses. Hence, the AUD/USD erased its earlier gains, albeit a slowdown in core inflation data in the US suggests the US Federal Reserve might slow the pace of rate hikes ahead of the February 1 decision.
In the meantime, the US economic docket featured the Consumer Sentiment, revealed by a poll of the University of Michigan, showed an improvement, exceeding estimates of 60.5, hitting 64.6. Delving into the report, inflation expectations by US consumers were mixed, reduced in the near term, while uptick to 3% from 2.9% for a five-year period.
"Inflation is easing in the US, with markets taking that as a sign that the Fed will be able to pause, and that as the economy starts to react to the monetary tightening put into place, the Fed will cut rates in the second half of the year," NAB analysts said.
Meanwhile, a hotter-than-expected CPI reading in Australia augmented speculations for further tightening by the Reserve Bank of Australia (RBA), bolstering the AUD/USD to fresh multi-month highs. However, money market futures shifted on the release of US CPI data, and traders expect rates to peak at around 3.73%, from 4% last week.
Another factor that underpinned the AUD was China's easing restrictions on coal imports, which should be positive as the largest Asian economy reopens.
What to watch?
Australia: the calendar will feature Building Permits, inflation data, Consumer Confidence, and employment data.
United States: the docket will unveil Fed speaking, Retail Sales, the Producer Price Index, and housing data.
AUD/USD Key Technical Levels