Share:
Chainlink price has been stuck under the $7 mark for more than three weeks now.
LINK holders are some of the biggest losers in the market, with nearly 500K addresses currently underwater.
A demand wall at $6.85 worth over $2.3 billion awaits, breaching which could spell recovery for LINK.
Chainlink price is following the broader market cues like many of the other altcoins in the market. However, one distinct factor of this cryptocurrency network is that the ratio of investors at a loss is far higher than those in profits, making a recovery more crucial for LINK.
Chainlink price needs to hit this level
Chainlink price, trading at $6.46, has failed to recover back above $7 following the early May crash. Being stuck under it for nearly three weeks now, the altcoin has left many of its investors desperate for a recovery. These LINK holders happen to be some of the biggest losers in the crypto market, as the majority of them are currently underwater.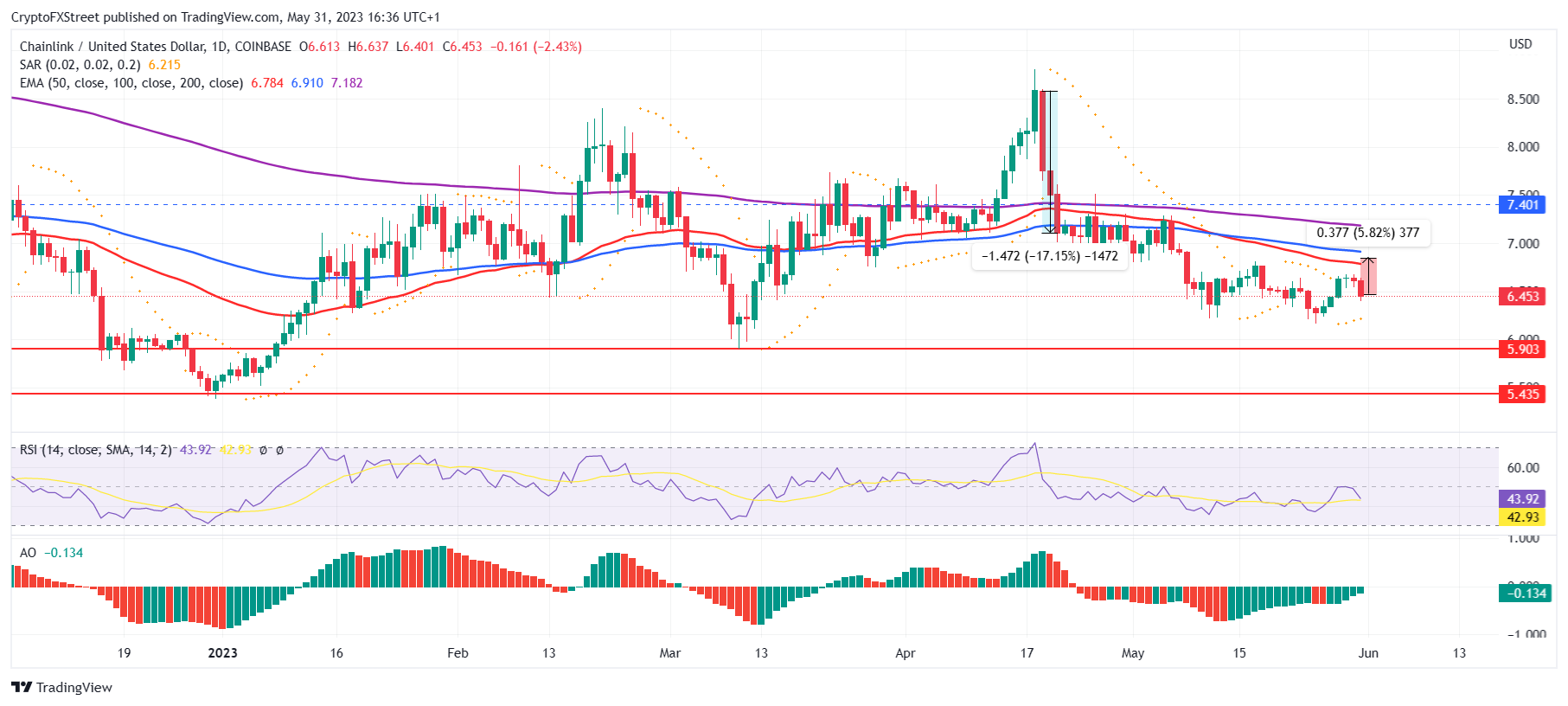 LINK/USD 1-day chart
At the time of writing, about 78% of the 623K addresses are sitting in losses awaiting a trigger that could potentially make their supply profitable again.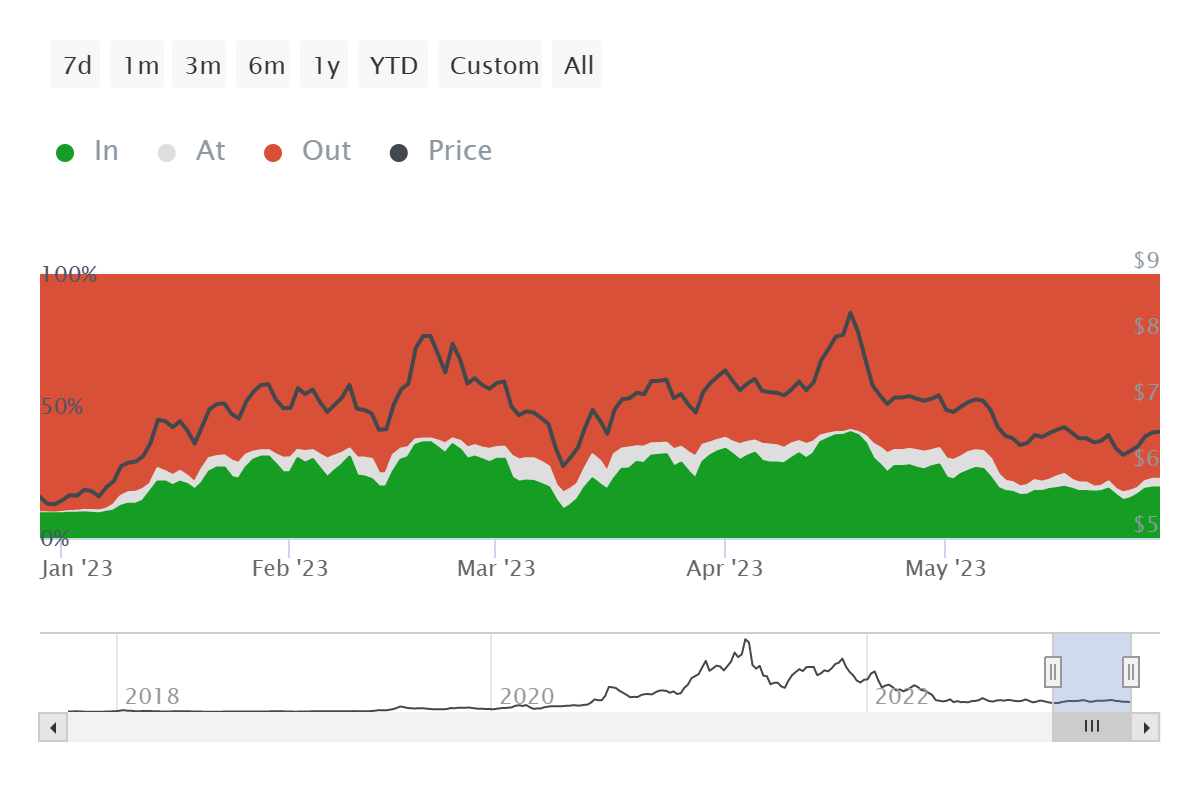 Chainlink investors at a loss
This trigger would come only when Chainlink price is able to rally by nearly 6% and hit the $6.85 mark. The reason this price level is crucial for LINK is that a demand wall worth $2.3 billion stands here. Some 40K addresses that bought about 356 million LINK tokens at an average of $6.85 stand to make money once the altcoin crosses the aforementioned mark.

Chainlink GIOM
Generally, such events tend to be bullish triggers for an asset, which is critical for Chainlink price right now, as failure in doing so could result in investors exiting the market.
Beyond acting as a catalyst for initiating a buying spree, a rise to $6.85 would also provide Chainlink price with some much-needed support. This price level is just above the 50-day Exponential Moving Average (EMA), which is an important technical indicator.
Sustaining it as a support floor would allow LINK to have a shot at breaching the $7 level and eventually hit the 200-day EMA at $7.10. A daily candlestick close above the latter would bring Chainlink price to April levels and also support the eventual recovery of the mid-April 17% crash.